Het is vandaag 1 september.
Vanaf vandaag mag ik schrijven over geluk.
Eergister, 30-8, overleed Oliver Sacks.
In het oog van zijn eindigheid zei hij boven alle angst dankbaar te zijn.
Ik voeg niets toe aan zijn woorden.
"I have loved and been loved; I have been given much and I have given something in return; I have read and traveled and thought and written. I have had an intercourse with the world, the special intercourse of writers and readers. Above all, I have been a sentient being, a thinking animal, on this beautiful planet, and that in itself has been an enormous privilege and adventure."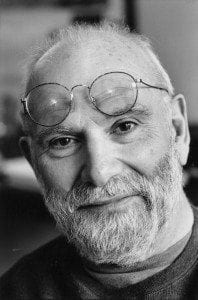 Ik gun je óok vandaag mooie momenten van geluk
om te genieten
en te delen.
chiel
http://www.nrc.nl/nieuws/2015/08/30/britse-neuroloog-en-schrijver-oliver-sacks-82-overleden-na-lang-ziekbed/